A clean and fresh vacation property is the key to stellar reviews and repeat bookings. Unfortunate gaps in a property's cleanliness are by far the most common complaint in rental reviews. Our expert vacation rental cleaning checklist will help ensure your guests will want to return. With our guidance, your vacation home cleaning will have those five-star reviews rolling in.
Table of Contents:
Essential Vacation Rental Cleaning Supplies
For the best results, your vacation home cleaning must begin with the right supplies. Gather all of them ahead of time for more efficient cleaning. The following supplies list will enable you to complete every step on our vacation rental cleaning checklist.
Multipurpose cleaner: Ideal for countertops, general surfaces, and wipe-downs
Glass cleaner: For sparkling windows and mirrors
Bathroom cleaner: Formulated to tackle soap scum, mold, and mildew in showers, bathtubs, and sinks
Toilet bowl cleaner: Essential for a sanitized toilet
Floor cleaner: Suitable for tile, hardwood, and laminate flooring
Spot remover: Recommended if your property has carpeting
Degreaser: Perfect for kitchen surfaces and appliances
Dusting spray and microfiber cloths: Captures dust efficiently without scratching surfaces
Baking soda: Great for getting out stubborn stains on solid surfaces and inside appliances
White vinegar: A versatile cleaner and deodorizer
Scrub brushes: In assorted sizes for various tasks, from scrubbing the shower to grout lines
Sponges: A variety for different tasks, including non-scratch sponges for delicate surfaces
Mop and bucket: For thorough cleaning of laminate floors
Scrub brush: For stubborn areas on select materials
Vacuum cleaner: Essential for carpets, rugs, and quick cleanups on hard flooring
Rubber gloves: To protect your hands from harsh chemicals and germs
Trash bags: To dispose of waste
You'll use each of these supplies as you work your way through our vacation rental cleaning checklist.
Living Room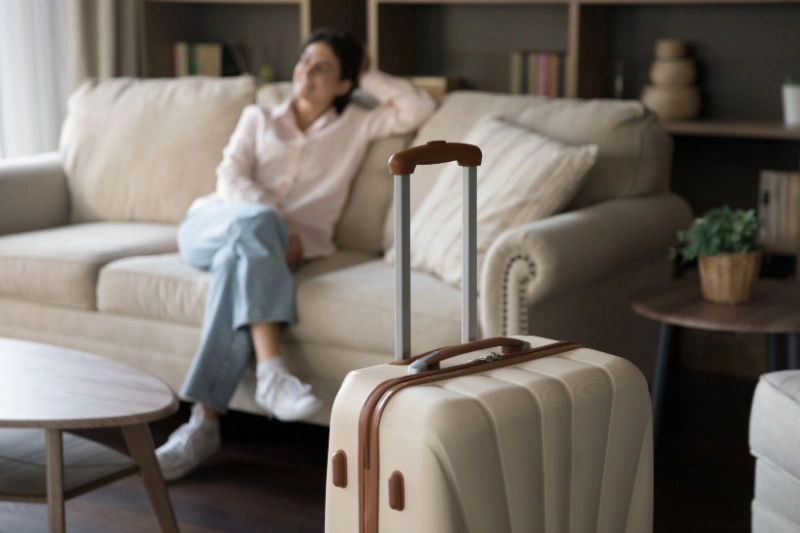 Begin our vacation rental cleaning checklist in the living room, where your guests are likely to gather as they relax and contemplate their day.
Dust light fixtures, ceiling fans, and lampshades.
Wipe down and polish all hard surfaces, including coffee tables, end tables, lamp bases, and entertainment centers.
Clean under the furniture.
Vacuum or clean the cushions of sofas and chairs and underneath the cushions.
Clean windows and window sills.
Straighten any books, magazines, or decorative items.
Vacuum carpets thoroughly. For hard floors, sweep, then mop.
Kitchen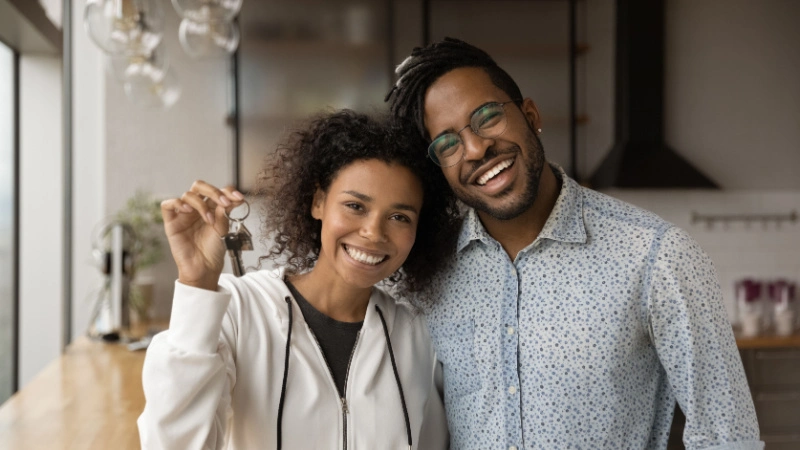 The next room on our vacation cleaning checklist is the kitchen, where guests may prepare meals or a midnight snack. Make it shine!
Wipe countertops and backsplash.
Clean appliances inside and out.
Disinfect the sink and faucet.
Empty and clean the trash can.
Clean inside the refrigerator and freezer.
Organize the utensils and pantry.
Sweep and mop the floor.
Dining Areas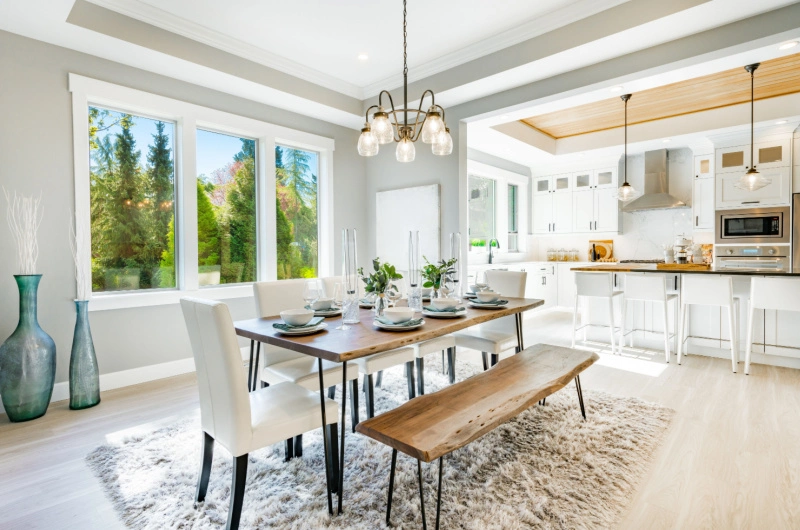 Next, our vacation rental cleaning checklist readies the dining room, where guests share memories and meals. Keep it inviting.
Wipe down tables and chairs.
Clean and arrange table settings.
Polish any glass or mirrored surfaces.
Check and clean lighting fixtures.
Refresh any centerpieces or decor.
Vacuum or sweep under the table.
Bathrooms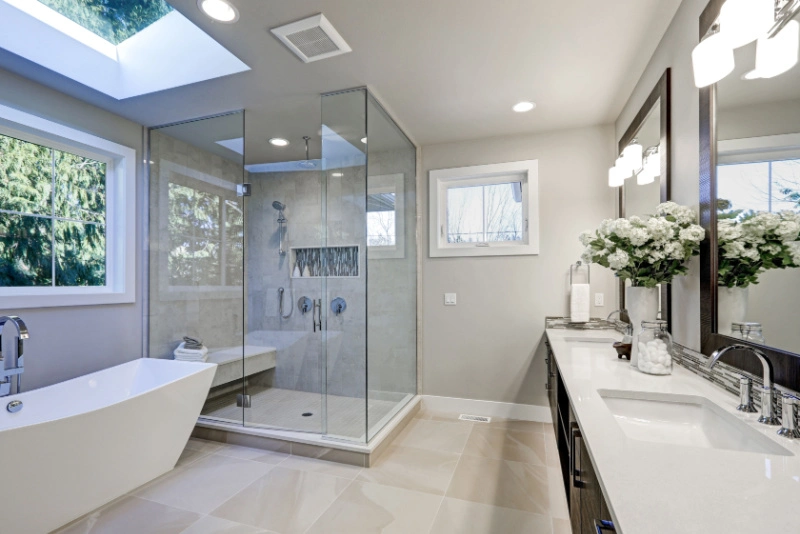 Next up on our vacation rental cleaning are the bathrooms. Guests are particularly sensitive to their cleanliness, so make them gleam.
Scrub and rinse the shower and tub.
Clean the toilet inside and out.
Wipe down the sink and faucet.
Polish mirrors to a shine.
Refresh towels and toiletries.
Empty the trash and replace the liner.
Mop the floor, starting from the furthest corner.
Wash and replace the bath mats.
Bedrooms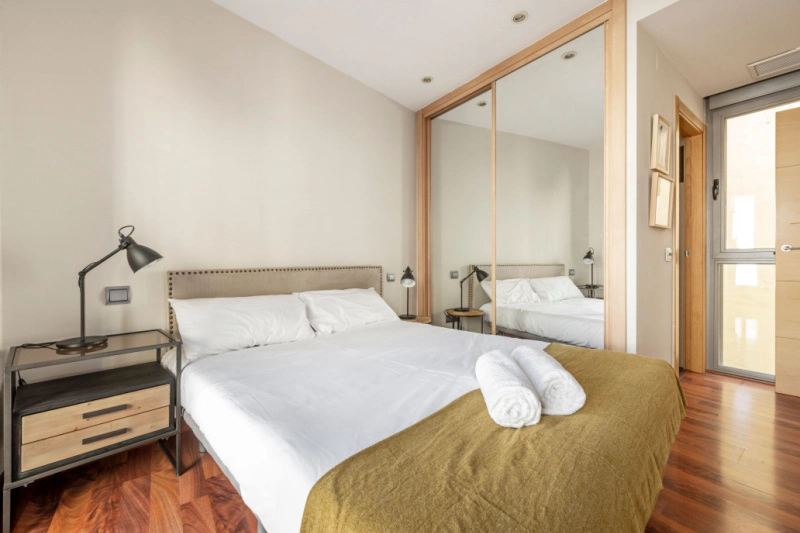 Prioritize the bedrooms on your vacation rental cleaning checklist. Make them restful and inviting.
Dust all surfaces, starting on the highest shelves.
Ensure fresh linens on all beds.
Neatly arrange pillows and bed coverings.
Polish all windows and mirrors.
Check the nightstand for belongings and thoroughly clean.
Empty the trash and replace the liner.
Vacuum under the bed and all furniture.
Floors and Surfaces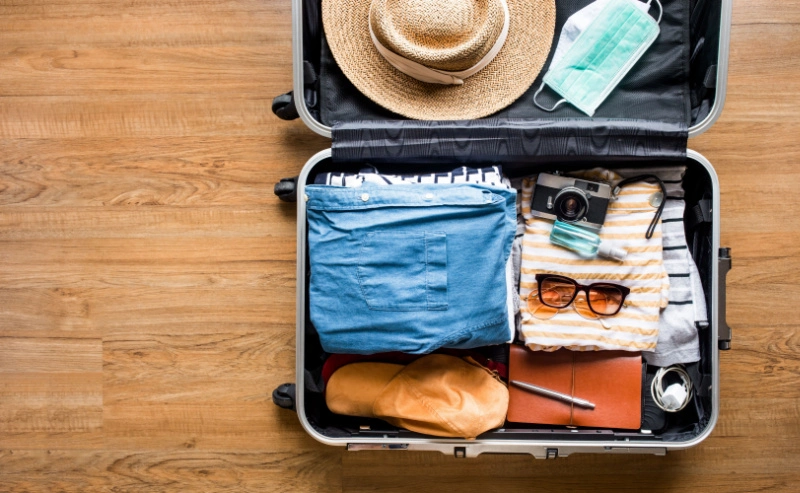 When you have treated each room to vacation home cleaning, ensure all the floors and surfaces are ready. You've been cleaning them as you go, but now make a final review.
Vacuum or sweep each room thoroughly.
Mop according to the floor material.
Disinfect countertops, especially in high-traffic areas.
Treat and remove any stains or marks.
Clean all walls of dust, dirt, grime, and stains.
Check beneath furniture and rugs for hidden dirt.
Keep all tabletops, shelves, and desks dust-free.
Garage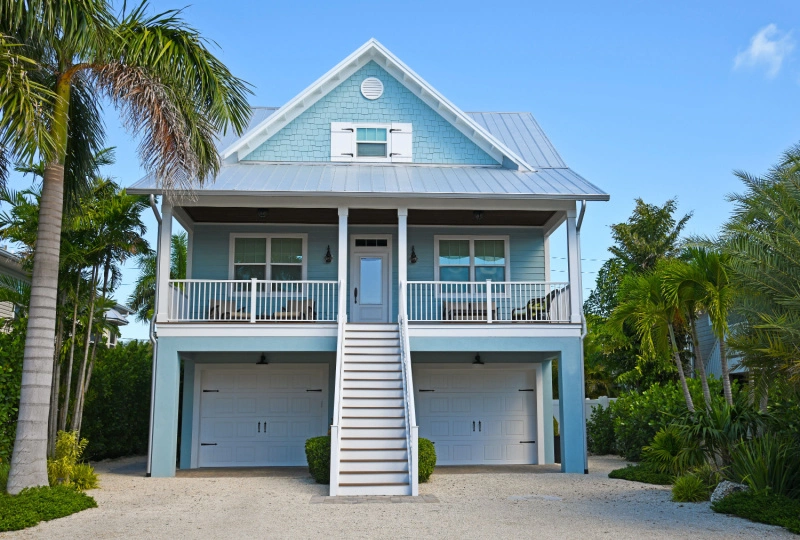 The garage is often overlooked in vacation home cleaning. Make sure to include it on your vacation cleaning checklist.
Remove all debris and clutter.
Organize all tools, sports equipment, and other items.
Wipe down work benches and shelves.
Replace any burnt-out lightbulbs.
Remove cobwebs from corners and ceilings.
Ensure the garage door functions smoothly and quietly.
Laundry Area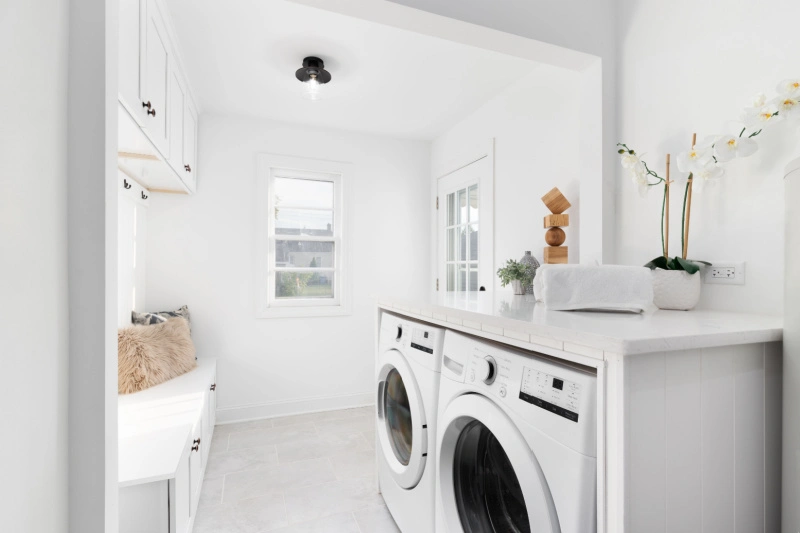 We include your laundry area on our vacation cleaning checklist so guests can comfortably refresh their clothing as needed. Show them you care.
Empty and clean the dryer's lint trap.
Wipe down the washer and dryer, inside and out.
Check the washer drum for stray items or debris.
Refill detergent, fabric softener, stain treatment, and dryer sheets.
Clean and organize laundry supplies on shelves or cabinets.
Clean the shelves and cabinets.
Sweep and mop the floor.
Outdoor Spaces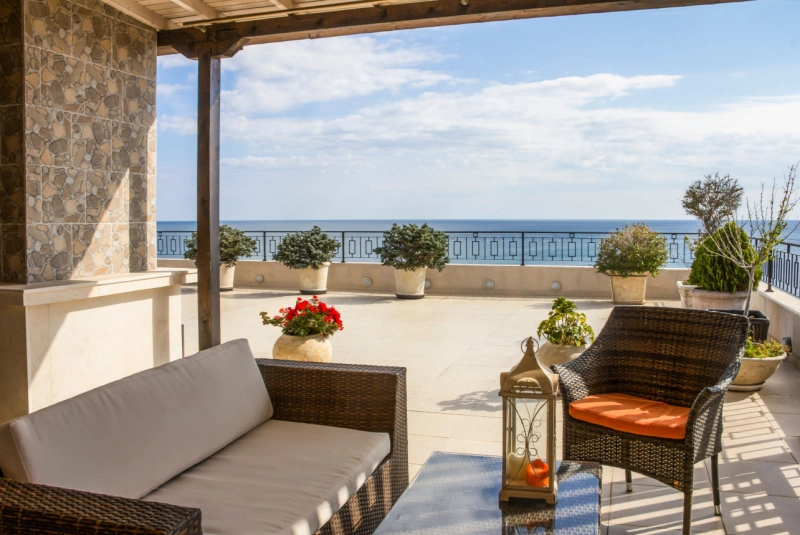 Finally, our vacation rental cleaning checklist concludes with attention to your outdoor spaces. Maintain them properly.
Sweep patios, decks, and walkways.
Clean and arrange outdoor furniture.
Empty and sanitize outdoor trash bins.
Clean up any fallen leaves or debris.
Wipe down outdoor lighting fixtures.
Check and clean outdoor grills, barbecue areas, and equipment.
Clean the pool and hot tubs, and treat water as necessary.
Maintain garden areas, ensuring plants are well tended.
Effortlessly Clean Your Vacation Rental and Get It Ready for Your Next Guests
Our vacation rental cleaning checklist is a lot of work, but this is how you lock in rave reviews and returning guests. Don't leave your vacation rental reviews to chance - rely on us for vacation rental cleaning services. Molly Maid®'s professional cleaning service is available for recurring cleaning or just when you need us. As proud members of the Neighborly community of home service brands, we offer our Neighborly Done Right Promise™ .We'll get your rental property ready to dazzle your guests. Request a free estimate today.